Letters to the Inquirer
Here are some extracts from emails sent to "The Web Inquirer" during its first month of life. The accolades many sent were very much appreciated. Keep sending them in! We were attacked surprisingly because of what I wrote on the continuing apartheid practices in De Beers controlled mines in South Africa - not on gender or on any other issue. >
From a Journalist.......
I used to believe that the internet was going to cause a social revolution, causing controlling organizations (govts, corporations, etc) to be suddenly faced with a well informed and easily organised people.

... of course... those who have control also, by necessity, have foresight and my doubts came when I saw those in power already moving. Small business internet service providers being edged out by Netcom, IBM, and AOL. Company owned protocols/languages like JAVA becoming standard more quickly than public protocols. AT&T; sending out an internal-only memo stating their goal is to own an "open" net in the way that Microsoft has an "open" operating system.

Every once in a while, my hopes get lifted a little by something like your site. I just wanted to write and be one of the many to wish you luck. In a very personal way, I'm glad that you exist.
From someone who did not like our articles on South Africa....
I visited S. Africa with 2 other Americans at about the same time as you. Your report is a perverted pack of mis-information. What are your rewards for this deception . . . recognition, money, ego-boost, sexist identification or all of the aforementioned? You are not a reporter but just another 'cause creator'. You must be very frustrated that Nelson and not Winnie are currently at the helm. You make me sick!
From a journalist on the European Investigative Journalist List....
Thank's for letting us (on the Media-list) know about your ambitious project. So far I've just had a glance around but already I know that it's sites like this I've been looking for all the time. Well, finally I got here. Thank you Jani!
From an Aboriginal Woman from Queensland in N.E. Australia...
Dear Jan,hi my name is Connie Andrews and I am from the Tjunji tribe of Mapoon, Cape York. I am a Student in Brisbane presently with Griffith UNiversity and have recently taken part in the formation of a Coalition Against the Mining and Export of Uranium.In 1963 Comalco took out a lease on Tjunji tribal land to mine Bauxite. As a result my tribe was dissposesed of their land and relocated to an Aboriginal reserve near Weipa.The federal Police were sent into Mapoon to burn down the houses that the people had established under the Missionaries, and then shifted people at gun point onto boats for relocation. I'm really interested in finding more information that connects Human rights violations, especially in regads to Indiginous peoples rights, with mining, and enviornmental issues. I am a musician who has found the performing arts a good medium in which to express issues which are important to me, and challenge the politics of this country.
From another European reader... an administrator -...(probably Dutch.)
Hej Jani I just want to let you know that this is the best Homepage i have been on , some realy great links ¨
A Mother on the topic of vaccination
Hello Janine from Auckland, New Zealand! I made the minority choice not to immunise my son - now 2 and a half years old. I have found it difficult to find resorces on the net regarding all this stuff, and have thoroughly enjoyed reading through your pages. Warm regards, Hilary
From another dear reader....
Very nice job on your homepage! I was moved by the enormity of content, the overall presentation, and the selected topics of interest. I'll be visiting your homepage often, and by the looks of it, learning as well. PS I love that Lavender_swirl_marble.gif !!
From USA Online - giving us a Hot Site Award
Congratulations!

Your site was selected for a Hot Site Award in today's edition of USA TODAY Online, a free and immensely popular news service on the World Wide Web.

Earning this designation is quite a distinction. Just as we do with top-rated movies and TV programs, we look daily for Web sites that are likely to be sure hits with readers -- sites that seek to astound and delight, inform or amuse -- by exhibiting excellence in graphics, content or both.

Please check out our Web Traveler section to find your listing, either today in the Hot Sites page or later in the archive of previous days' Hot Site reviews.

Again, congrats on a real fine site.

Best regards, Sam Vincent Meddis Technology Editor (703) 907-4419 meddis@usatoday.com
From Another Reader, a webmaster campaigning to save Mumia Abu-Jamal from the barbaric death penalty....
Your Inquirer website is really impressive; I think I will be returning there often! Have you seen the Bruderhof website on the Death Penalty and Mumia Abu-Jamal? Would you consider adding a link to our pages? The URL is: http://www.bruderhof.org/deathpen

Greetings,

Allen page

webmaster@bruderhof.org

Stop the execution of Mumia Abu-Jamal

If you agree copy these lines to your sig

http://www.bruderhof.org/issues/deathpen/mumia
And another award from the Mother's Finest... a website I highly recomend.
Dear Janine: Thank you for pointing me to your wonderful site. Soon, it will be added to our Mother's Finest Site Award page. Also, we would like to take the opportunity to invite your website to participate in a global show of peace. Peace Torch '96 will circle the cyber world between now and the 1996 Olympics, helping raise the consciousness for peace on a global level. During the games, the burning desire for peace will emerge from cyberspace and ignite the actual six-foot Peace Torch in Atlanta. Millions of Olympic attendees will have the opportunity to visit the Peace Torch and contribute to worthy causes, including Free Tibet, Habitat for Humanity and the International Childrens' Fund.

Display the animated torch at your Website and show your suppport. A master list of all Peace Torch bearers will be displayed here at http://www.earthchannel.com/peace96/. To become an official Peace Torch Bearer, simply download the animated GIF file (torch4.gif) and fill out the Torch Bearer registration, including your country or state and your URL. Display the animated torch and create a link back to the master list of bearers. Add an essay. Create a graphic. Urge your attendees to dream deeply of peace now! Encourage other sites to do the same. Our goal is the find Torch Bearers who represent all 50 states and all countries linked by the WWW. Awards will be given for the best presentation. A complete list of all bearers will also be presented at the Peace Torch site in Atlanta. Bear the Torch and help share peace on earth.

Peace /|\,
And from a very sweet reader....
i just spent the last hour wandering arond your web site. amazing!

you are an incredible person and i am thrilled to have learned of you and to have met you through your words. thanks for going public.
a. And another wonderful reader....
Dear heart, Thank you for being you and for stepping forward about your history. I am totally awed by your WEB pages and your life at the moment so please forgive me for being tongue-tied. But as a lioness who hid in her own cave for a long time I salute you.
And another lovely note from Amsterdam
Just dropping you a personal message to say a heartfelt thank you. You are actually publishing the issues I've always wanted to publish, but never really did. I like your presentation, it's full of little "alleys and valleys" which makes the site so much more enjoyable.

I live in Amsterdam, used to work in the natural food industry in the (early) eighties, and was constantly faced with the enormeous impact of legislation and government. From my storybook: The Dutch FDA enters our warehouse. They are going to take away all our apple sauce (organic). Why, I dared to ask?

You are in breach of the Commodities Act.

In what way, I question?

Well, you label says apple sauce, but the commodities act calls describes that the product apple sauce must contain at least 40% sugars.

Slightly puzzled, I tell them that apple sauce made from 100% apples can never contain more than 20% of natural sugar.

That's right, they tell me, that's why you have to add sugar. That's the law.

Well, I carefully explain, we are a natural food company and we feel that apple sauce does not need additional sugars, it is quite sweet and we don't like adultering the produce. "

Allright, we understand you are a bunch of hippies" they equally patiently explain, "but then you must label your product 'apple pulp'. But you see, I try more forcefully now, apple pulp is the pulp that's left behind after making apple sauce, so if we put this on the lable, we are not only misinforming the consumers, but more importantly, you are forcing us to sell the sauce under a name that is not covering the contents of the bottle".

The end of the story is that we had to change the name, or they would confiscate the product. Eventually we went to Court, but the Court ruled in favour of the Commodities Act, even though all our arguments, including the one that selling a product in its most natural state can only be tested for contamination (hygiene), was actually found valid. The Commodities Act superceded all arguments. The question is, who wrote the Commodities Act.....

I strongly believe that we're collectively robbing our fellow souls now living on earth of easy access to the most basic nutrients. Our western society (the so-called first world) is protecting their industries without considering the need and the right of all people in our world to have access to nourishment. The FDA and the Commodities Act are the fierce protectors of the world of profit for a chosen few, instead of protecting the need and the rights of all that lives.

Well Jan, I must surely have bored you, but I do see some similarities in your way of approaching life with mine.

In peace and light, Li
From a fellow writer living in Washington...
I have visited your web site (I heard of it on Jon Franklin's WriterL) and am in tears, it touches me so deeply. Your journey is a mirror of my own, though I have gone not so far and still stay in the cave, I think. But your words speak to me in such a way and on such a morning of despair that I am dumbstruck by the synchronicity. What a lovely person you are to share your story. What brave experiences you have found for yourself. How miraculous is this new Web Spirit we share. I send love to you.
And a review of the Web Inquirer is networked in the US on Radio One.
Just wanted to let you know we reviewed your site on Radio ONE's Daily Report today.

RadioONE is an Internet Radio Network located at: http://www.prgone.com/RadioOne/

The shows can be heard using VocalTec's IWave or TrueSpeech, there's a link on the RadioONE Home Page where you can down a Free copy of either one.

In addition to being heard on RadioONE your reviewed also aired on our affiliate stations: - RadioAIP: - Sheveport - http://www.americahomes.com/aiprad.htm - Radio H.O.A. - Columbus, Ohio - http://hoa.netset.com/hoaRadio.html

You've Got Great Site, stop by and hear the review.

Thank You, Jim Diefendorff Program One Online Service E-Mail: jimdief@prgone.com

To the Front Page of the Web Inquirer ->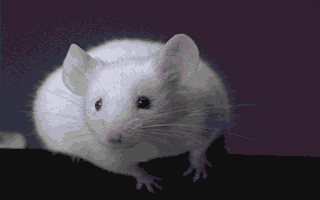 <- Click to return to the Library Entrance.
To Contact Jani Roberts