The Meeting Place for New and Old Friends
This is a place for relaxation, meeting people, musing , reflecting on creation, being, life and spirit... on matters that transcend the concerns that dominate much of this library - and for sharing experiences and thoughts.>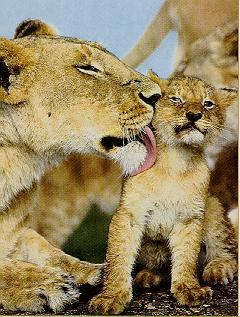 Many many thanks to Jonathan Van Wert who took the lionness pictures displayed on these pages. If there are others elsewhere on these pages whose graphics and photos we should have acknowledged, apologies. Please email us and we will put in the due credits. Our difficulty is that we do not have the names for some illustrations we have gathered from the net.
And off to one side of this meeting place is a quiet alcove, surrounded by climbing plants, lit through a window of rainbow glass, for spirit matters.

Click to return to the Library Entrance.
To Contact Jani Roberts