Resources for

The Mystics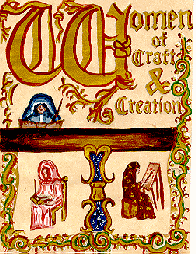 Of my people and my Land.
Click here to go to our Mystics Bookshop
Books for Sacred Times
-where you pay cut prices - and half the profit goes to environmental or social justice campaigns.
When I was 17, perhaps partly because I was a loner and asthmatic, I was forced to rely on my own resources and, taking literally some of Christ's teaching, I got to know the divine being that dwelt as my Lover within me. I also found the Christian mystics, in particular from John of the Cross who wrote love poetry that described the soul as the bride of Christ joined in a delightful mystic marriage. John lived in Spain in the Middle Ages, was imprisoned by the Church's Inquistion and, when he was safely dead, was recognised as a Saint by the Catholic Church. One of his poems was known as
Zoroastrianism
Gnosticism
Another witch who works and teaches ritual with some Christians as well as with pagans.
Starhawk's Home Page
and finally an anarchistic radical anti-war pro-street people anti-establishment Christian group that has inspired me for decades
Some Aboriginal Australian Resources.
(You can also find many resources in the room for Aboriginal Australia on this website.)

To Return to the Introduction to the Craft of the Wise.
To a Poem about Irish Warrior Goddesses based on old wisdom.
Click to return to the Library Entrance.
To Contact Jani Farrell- Roberts